Let me begin this blog post by saying what I have known about myself all along: I am terrible at blogging. I love to write, but I'm really bad at keeping up with a schedule that no one holds me to but me. And being that writing is my full time job, I'm at my computer typing… a lot.
Right now, I'm writing for three websites, and let me tell you — these fingers get exhausted. 
And for the last few months, I've picked up side work writing very comprehensive pop culture lists… most of them Grey's Anatomy related, which is like, my favorite thing to write about. However, I just did the math, and on average, I type about 30,000 words just about that show (and how much I miss Derek Shepherd) every month. That's almost a novel, guys. About Meredith.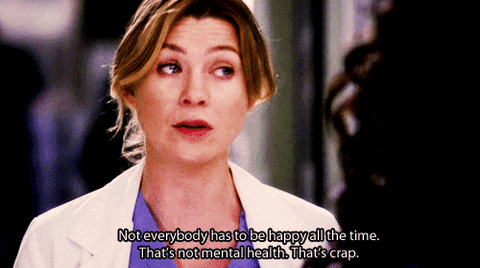 I love what I do. I am so lucky to have found awesome sites to write for who keep me busy, and most of the time I feel like I don't ever want to retire because I would miss working too much. But sometimes, after you've spent eight to ten hours typing on a keyboard and wracking your brain for ways to be funny, all you want to do is not type on a keyboard or try to be funny.
Sometimes you just want to take a nap. Sometimes you zone out on a new reality show where a bunch of strangers are in a house and are supposed to get engaged a few days after meeting (this is real). Sometimes you head to Disney and you don't care to document the trip for your blog. Sometimes you scroll through adorable baby animals on Reddit. You know how it is. So lately, I haven't really been into writing in my free time, but I do want to keep up with this blog, so here's an update on all things Disney in my life. 
My monthly trips have continued, and I've been having so many wonderful adventures with the people I love most on this earth. I've visited Pandora so many times — AND SERIOUSLY YOU NEED TO BECAUSE THE RIDE AND THE FOOD AND THE ATMOSPHERE AND EVERYTHING IS SO AMAZING and I'm saying this as someone who didn't really like Avatar — I got to bring my sister along on one of the trips, our friend Jacie is done with teaching for summer so she gets to join us on the next couple of trips and finally make use of her annual pass, and we took a really cool tour around the Magic Kingdom that taught us about Walt's life, as well as taking us behind the scenes at the Haunted Mansion, which turned out to be, hands down, one of my favorite Disney experiences ever. Oh, and we finally got to spend a night in the Animal Kingdom Lodge. Pro tip: Eat at Boma for breakfast, and get the french toast bread pudding. I am not kidding.
This past Sunday, Blake and I got back from a trip where we basically just chilled, and it was really nice. He brought his X Box, I brought my work, and I even got to work from the hub grass in the Magic Kingdom on Friday morning. There's something I really love about going to the parks alone — you can just soak up the atmosphere, shop, and fangirl over Rapunzel at your own pace, and then your husband can come pick you up at the Contemporary so you don't have to take the bus back! We also did the Star Wars fireworks dessert party for the first time, which was a blast. I want to go again ASAP.
Next trip is happening next Saturday, and my friends and I are going for six nights — one of the longest trips I've taken as an adult! We're staying at Pop Century, hopefully in a refurbished room (where I stayed last week and adored) and we're also hoping to take the monorail drinking and dining tour. So exciting!
I've written before about how I have to deal with crappy stuff like depression and anxiety, and oh my god, I am so happy these days. Maybe it's the fact that my Lexapro dose increase is helping. Maybe it's because I am generally more cheerful in the summer when it's warm outside and the sun is out. Whatever it is,  I can't believe I'm this happy — I texted my husband (who was downstairs) that I was stressing out because surely, something horrible will happen soon. The anxiety still hits, and you know what really helps when it does?
Hot gluing shit.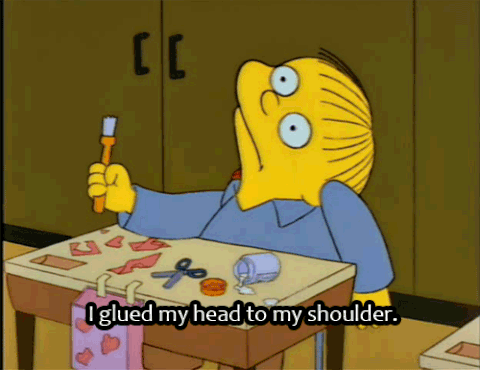 A few months ago, my travel buddy Alisha and I decided to attempt making our own mouse ears as a weekend project, and that led to one really pissed off Saturday as we tried to figure out how to make the damn things because nobody really writes a guide on how to shape wire suitable for gluing on a headband without bending it all out of shape in the process. Since then, we've both gotten way better at it, and I've been having so much fun creating them that I decided to open up an Etsy and promote them on Instagram. So far, I haven't had any sales, but that's okay — I'll keep making them no matter what, because this is one of my new favorite things to do. Usually, I find a good documentary on Netflix and plug in the hot glue gun, and I'm having such a blast with it. It's a lot of trial and error, and sometimes can be very frustrating, but rewarding when something you imagined is now real and right in front of you.
Plus, my assistants Rapunzel and Luke really like jumping into my giant bags from Michael's, so it's good to have the help.
Other than all of that? Not much is new with me. Over the last few months, I've been trying to make a lot of changes that will make my life better. I've been eating much healthier, I've been trying to be nicer to myself, I'm making an effort to be more positive, and I'm trying not to dwell on the things I can't change. That's not to say that I'm not whining and everything is perfect, but man — now that I've stopped trying to impress anyone who isn't me, I can breathe so much more easily.
What I've found so far is that you have to realize when you're lucky. You have to recognize those times that you are happy, because as much as it sucks, we are human, we have emotions, and bad things happen. You have to close your eyes and soak it up when you realize you're having one of those Oh My God, This Is Perfect And I Need To Remember Every Second Of It moments.
For me, it's when I walk into the Magic Kingdom first thing in the morning, when my food comes at a restaurant I'm really excited to eat at, when my husband and I are in the car, laughing at something stupid, when my cats snuggle up right next to me, when I'm writing something I'm really passionate about or find out something I said made someone laugh. It's even when I see other people having one of their happy moments. Sometimes, that's better than my own.
Then, the bad things happen, but it's okay because the next day, the sun comes up, you're still here, the mail still comes, and the world doesn't care if you're sad — it just keeps going. So you remember those really high moments, and you know there are more coming, because this is all a cycle, right? So far, this has been working for me (most days). Happy isn't forever, but sad isn't forever either, and in my experience, I'm happy more often than I am sad, so it helps to make the sad times smaller and the happy times bigger. Does that make sense?
I promise I won't wait months before my next update. Maybe days. Or weeks. But not months. I will get better at this, I swear.